VOLUNTEERS IN POLICING PROGRAM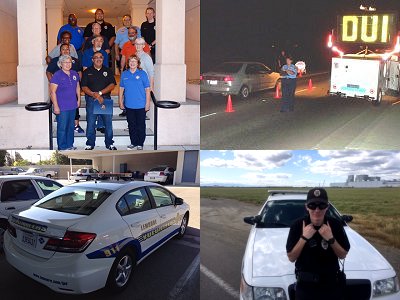 The Volunteers In Policing (VIP) Program began in 1997 and was created to develop a strong partnership between community members and Lemoore Police Department. The program was designed to allow trained citizens to assist in reporting crimes, suspicious, or hazardous incidents throughout the City of Lemoore.
All VIP members are graduates of the Lemoore Citizens' Academy. Selected members of Citizen's Academy class receive extensive follow-on training. The advanced training included vehicle operation, radio operations, observational skills, and personal safety.
The Lemoore Police Department is seeking volunteers who wish to help the police department make the City of Lemoore a better place to live and work. Some of the Volunteer jobs are listed below:
Police Department
Front Desk
Vacation and vacant house checks
Patrol of City
Patrol schools
Data entry, filing and other clerical duties
Patrol shopping centers
Provide extra patrol of an area at citizen's request
Work at special events (Central Valley Pizza Festival, 4th of July Celebration, Red Ribbon, Christmas Parade, etc.)
Fingerprint children at community events
For more information about the Volunteers In Policing Program, please call (559) 924-9574.